General Info | Webmasters | Past Layouts
Here is the very first layout that was up on Shavahn's site when it opened on April 21, 2003. At the time we had no real professional shots of Shavahn doing gymnastics, so we used a photo that her family had taken at the gym!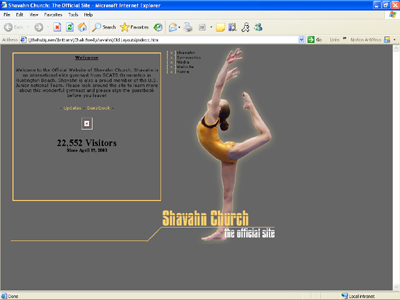 A new layout was put up on August 21, 2003. The photo used in this layout was taken at Shavahn's very first national competition and one like it is even in the Aug/Sep 2003 issue of International Gymnast Magazine!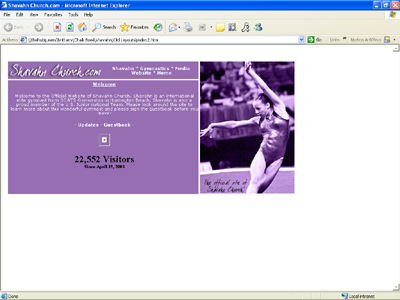 The 3rd layout was made on February 14th, 2004. The gorgeous design was by Emily and also featured a picture of Shavahn competing at 2003 Nationals. This layout was modified several times from 2004-2008 before the layout was finally changed in April of 2008.